Rosehip Strand Essence
$

10.00 Sold Out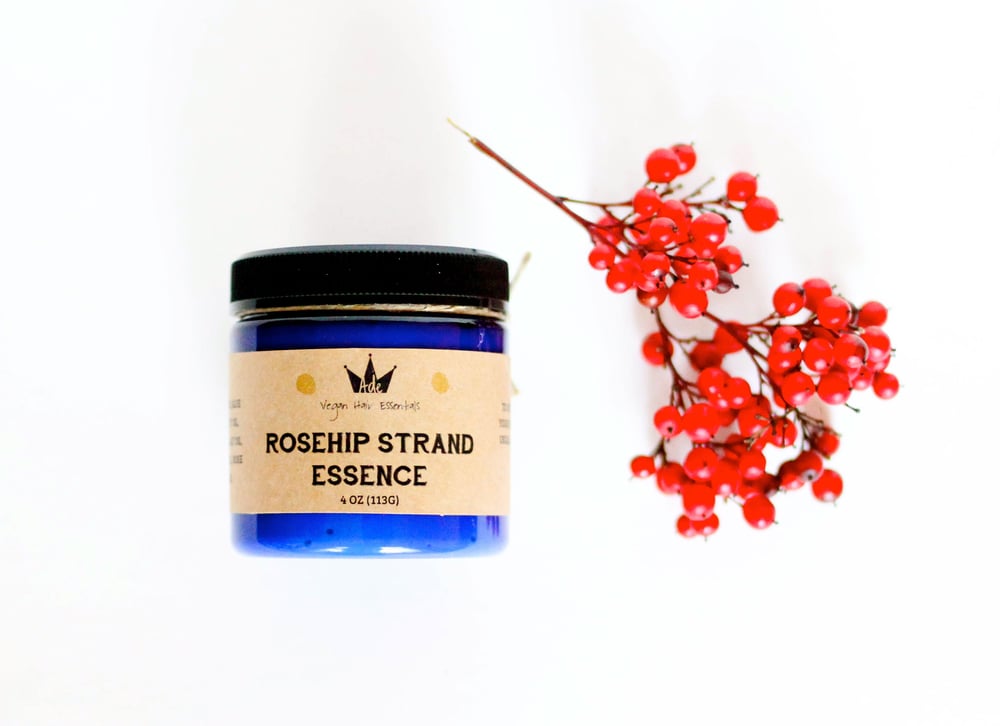 This light floral whipped butter is highly concentrated with essential butters, oils and extracts to treat your strands to all the healing and none of the weight! Ideal for people with finer strands, or anyone who is looking for an almost weightless moisturizer for their hair.
Key Ingredients Include:
Rosehip Botanical Extract - The Rosehip plant produces an amazing little berry that is not only packed with Vitamin C, Essential Fatty Acids, and healthy minerals, it contains an extract that is prized as a natural skin and hair care ingredient.
Mango Butter - Mango butter contains high levels of antioxidants and beneficial vitamins A, C, and E. It has been proven that vitamins A and C have a direct influence on hair growth making this ingredient a very important contributor to healthy hair. This natural butter also helps shield against harmful UV rays protecting both the hair and scalp from potential sun damage, making it an extremely effective sunscreen for the hair.
Palm Butter - Palm oil contains the hard to find toctrienols, which are members of the vitamin E family. It also contains a refatting agent that helps restore the hair and skin natural oils most soaps and shampoos strip away letting moisture escape.
Soy Butter - Soy Butter re-hydrates and replenishes the hairs lipid barrier to help hold in moisture. Soy Beans are extremely high in lecithin, sterolins, vitamin E, omega 3 fatty acids and isoflavones.
Jojoba Oil - Conditions hair and prevents it from becoming brittle and dull. If there is too much sebum build-up on the scalp it dissolves and removes it therefore keeping the scalp and hair in harmonious balance.
Oat Oil - Provides many of the beneficial properties of traditional dry grain oats while delivering a greater concentration of important omega fatty acids and anti-oxidants. It improves the elasticity of the skin and hair because it possesses exceptional emolliency making it penetrate rapidly. Its fatty acid composition includes over 35% omega fatty acids, and it is a noteworthy source of anti-oxidants.
Ingredients:
Mango butter, palm butter, soy butter, aloe butter, hibiscus infused coconut oil, jojoba oil, jamaican black castor oil, oat oil, rosehip botanical extract, vitamin E oil, rose absolute, ylang ylang essential oil.
Share