Follicle Food: Scalp Nutritive Treatment
$

4.00 Sold Out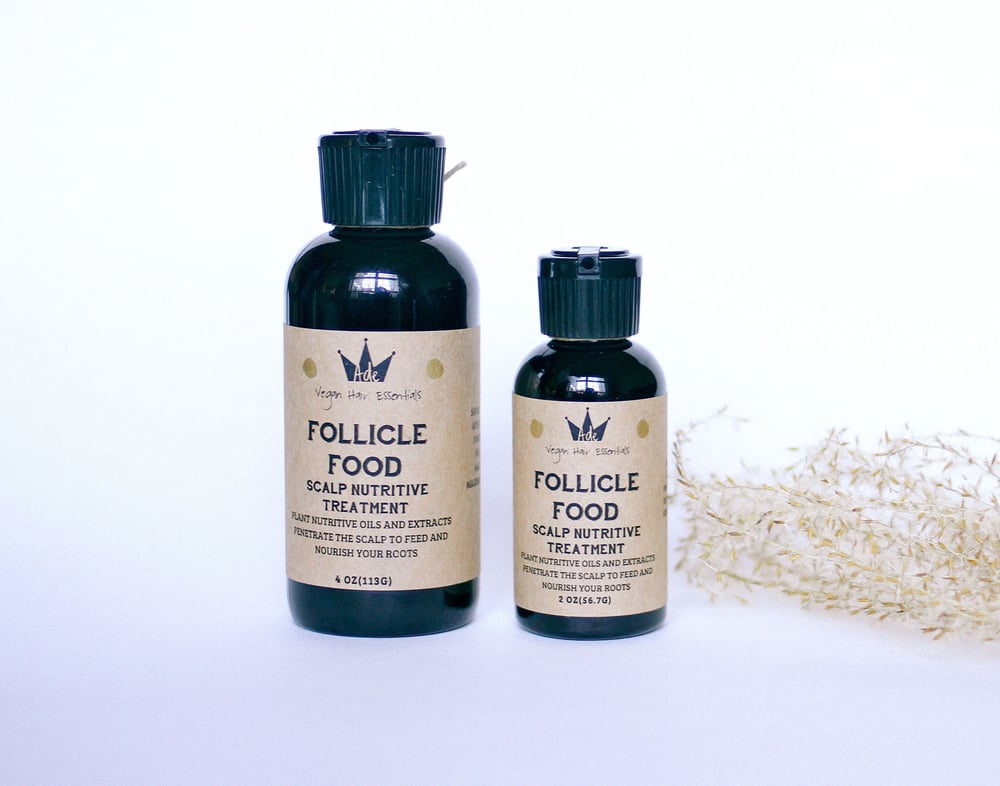 This unique combination of nutritive oils and botanical herbal extracts work together to penetrate the scalp thus regulating sebum production, stimulating circulation, and promoting nutrient intake.
Key ingredients for scalp rejuvenation:
Jojoba Oil - This incredibly nourishing oil has been used for hundreds of years by American Indians to moisturize and grow hair. The molecular makeup of jojoba has similar characteristics to the natural oil the glands of the scalp produce.
Pumpkin Seed Oil - Pumpkin seeds contain fatty oils with linoleic acid and oleic acid, both known to prevent cancer-causing cell production. They are also an excellent source of vitamins A, B6 and C. In addition, the seeds contain beneficial nutrients like zinc, magnesium, calcium and iron. Perhaps most important to those suffering from hair loss, the seeds contain cucurbitin, a unique amino that may be responsible for pumpkin seeds' effects on hair growth.
Rosemary Botanical Extract - The natural properties in rosemary extract improve circulation in the scalp, stimulating hair growth. Rosemary also has antioxidants that prevent the loss of hair over time. Used for centuries in cultures worldwide to promote hair growth and delay the onset of gray hair, Rosemary oil stimulates blood circulation of the scalp.
Rosehip Botanical Extract - Helps replenish dry flaky scalp, thus improving the scalp condition. It is rich in Vitamin A, which helps heal tissue and rejuvenate the scalp. It is rich in Vitamin C, which helps fight free radicals on the scalp thus improving the overall condition of the scalp, and it is abundant in omega 6 which moisturizers the hair shaft.
Vitamin E Oil - Helps improve blood circulation, when blood circulation is improved hair growth is improved as well.
Clary Sage Essential Oil - Helps reduce excess hair oil, and it stimulates dormant hair follicles so they return to the anagen (growing) stage in the hair growth cycle. It helps in reversing hair loss problems, promoting hair growth, slowing down shedding and strengthening hair for better manageability and shine. This oil speeds up hair growth and prevents premature balding. It is also used to treat bacterial infections of the skin and scalp. *PREGNANT WOMEN SHOULD AVOID THIS INGREDIENT*
Ingredients: Sweet almond oil, grapeseed oil, olive oil, coconut oil, pumpkin seed oil, jojoba oil, oat oil, castor oil, vitamin E Oil, rosemary botanical extract, rosehip botanical extract, essential oils of peppermint, ylang ylang, lavender, sweet orange, cedarwood, and clary sage.
Share